Kylie Hutson Archives - Daily Relay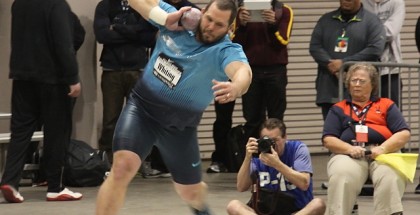 February 23, 2014 | Jesse Squire | One Comment
Ryan Whiting has become a beast of historic proportions. (Photo by Dane Schubert.)
What did we learn on the second and final day of the USA Indoor Championships?
USATF is its own worst enemy. The height of comedy to me … Read More
June 16, 2013 | Jesse Squire | 4 Comments
Could Jenn Suhr set a world record in Des Moines? Yes, she could.
In advance of this week's USATF Championships in Des Moines and Canadian Championships in Moncton, we're taking an in-depth look at the field events, which too often … Read More