No Comments
Athletech: Mike Young, Lead Coach, Owner (Athletic Lab)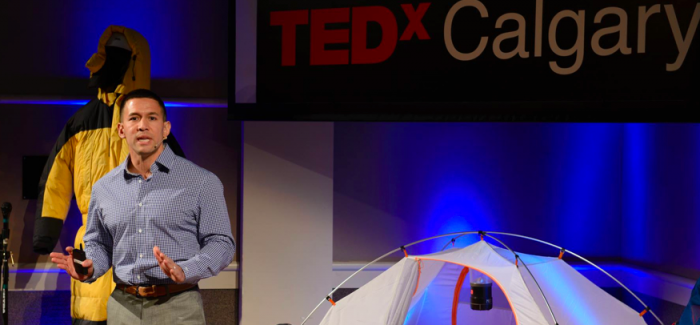 Welcome to Athletech, where we discover the gear and technology the running and track & field community uses to get stuff done. If there is someone who you'd like us to feature, tweet their name to us @DailyRelay with the tag #Athletech.
1) Who are you and what do you do?
My name is Mike Young (@mikeyoung) and I'm the lead coach and owner of Athletic Lab sport performance training center. I coach professional and developmental athletes in a variety of sports but mostly specialize in coaching Track & Field and fitness training for professional soccer players. I also run 3 websites: fitforfutbol.com, elitetrack.com and athleticlab.com.
2) What hardware do you use?
I'm a gadget geek but I'll try to keep this brief. I have the Mac 'universe'…Macbook Pro, iMac, iPad Mini, iPad Air & an iPhone. The iPads and iPhones are used for video analysis on the go as well as managing training plans, recording notes on training, timing intervals, managing sleep tracking and fatigue / training readiness, and obviously communicating via SMS, email and phone.
I also have a Asus 101-5E laptop running Ubuntu and an Android HTC One smartphone for special situations. I also have about a dozen HD high speed cameras for biomechanical analysis. My current favorite cameras are the Sony NEX-5T….I have 3 of them and they're amazing on all fronts. I've also started experimenting the latest GoPro cameras and implementing them for immediate feedback with their accompanying iOS apps so that athletes can watch the videos on my iPad. I travel a lot so a great carry on is a must….I have several nice bags from Delsey Helium Superlite and Tumi T-Tech Network that have been lifesavers.
At Athletic Lab we use BodyMetrix Ultrasound for measuring body composition of the athletes and general fitness populations, Just Jump mats for looking at explosive jumping power and speed timing devices from Brower and FreeLap. I'm also lucky enough to be consulting for several wearable technology companies so I have access to a variety of these as well….none of which I'm allowed to mention by name though.
3) What software do you use?
I'm a bit of a tech geek but I still build most of my training programs on Pages (the word processing equivalent of Microsoft Word for Mac) because it allows me to be flexible and have full control. I've also used the web platform Addaero for delivering some correspondence training plans and continue to look at other web based platforms. For monitoring recovery and training readiness I use apps from Sway Balance, iThlete, Bioforce HRV as well as online surveys that I create with Smartabase, SurveyMonkey, & Google Drive to collect information. For communication, I use Google+ , Google Places and our business-hosted Gmail to communicate with my coaches and correspondence athletes. I use Hootsuite for managing social my personal and company's social media accounts. And I recently moved 6 of my 7 personal and business websites to WordPress CMS which I host on my server.
For movement analysis I use a variety of apps and software depending on the detail of analysis and turn-around time required. For quick and dirty analysis with immediate feedback I'm using smartphone and tablet apps like UberSense and Dartfish Express as well as the web-based app Sprongo.com. For more detailed analysis, I'll use Dartfish (running on VMware Fusion for Mac) and ObjectusVideo for faster qualitative analysis. In cases where I need to provide research grade 3D motion analysis, I use MaxPro from Innovision Systems.
Finally, I can't leave out my Dropbox Pro account. I'm completely dependent on it to synchronize files across devices and share files and videos with my team of coaches and athletes.
4) What would be your dream setup?
I'd love to have GymAware to measure power outputs on exercises and provide instant kinetic feedback delivered on large flat screen monitors. I'd also like a full OmegaWave system for monitoring fatigue and readiness, Tensiomypgraphy (TMG) for looking at muscle readiness to monitor recovery and help prevent injury. Finally, it would be nice to have an 8 camera motion analysis setup that runs the length of our track at Athletic Lab so we could do both full 3D motion analysis and fast qualitative analysis / review with athletes immediately after their sprint or lift.