2 Comments
Five things we learned on the Diamond League's opening weekend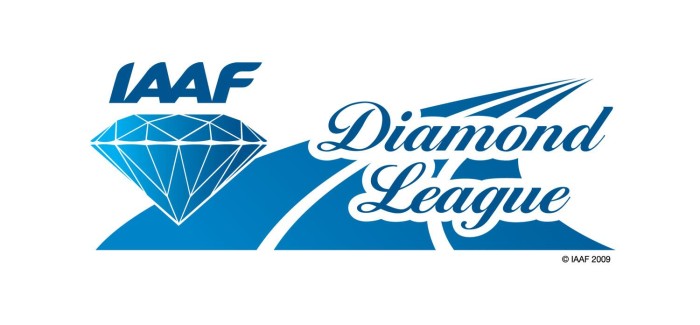 Jesse Squire | On 17, May 2015
The 2015 Diamond League tour kicked off with two meets, in Doha on Friday and Beijing Shanghai on Sunday. Kevin Sully will have his usual analysis of the week's action tomorrow morning, but here are five quick takes on the weekend's action.
1. No one is holding back this year.
While the 2014 season was a holding pattern for the most part (with the men's high jump as a notable exception), the 2015 season opened with a bang. All-time top ten marks were recorded in the men's 100, men's triple jump, women's 5000 and women's 100 hurdles. Four Diamond League records were set. The level of competition was stunningly high for the third weekend of May. It's no guarantee that better marks are to come, but it's already jaw-dropping.
2. Gatlin will not go quietly into the night.
Anyone who saw the disastrous US men's 4×200 at the World Relays two weeks ago noticed two things. One is that USATF leadership must have no standards for accountability whatsoever; the same sprint relay coach that produced a 50% completion rate at last year's World Relays was brought back for another 50% completion rate (and subsequently has been rewarded with the relay coaching job for the 2015 Worlds team).
The other was that Justin Gatlin was in prime form. Running anchor, he got the baton just about dead last and brought it home third. The imprecise nature of relay legs makes them subject to fishing story levels of exaggeration, but under these circumstances it was simply a moment that made people say "holy crap". It also served notice that Gatlin and his doping-related baggage will not just conveniently disappear.
It was totally expected that he would win in Doha and big. Even so, the time was eye-opening. He ran 9.74, tied for ninth-fastest ever run. It's the second-fastest ever run before the month of August (behind only Usain Bolt's first world record of 9.72 at the 2008 Adidas Grand Prix). We will now enter the phase of the season where the big sprint stars avoid each other, trash talk each other, and wage a proxy war with times. It will all come to a head at the World Championships on Sunday, August 23, at 9:15am Eastern time.
3. The rivalries are shifting.
The two best individual rivalries in track over the last year or two were between high jumpers Mutaz Essa Barshim and Bohdan Bondarenko, and between quarter-milers LaShawn Merritt and Kirani James. The first of those two still appears to be a good one, but the second looks awfully one-sided right now.
On Sunday in Beijing Shanghai, James thrashed the field and Merritt finished third. This is merely a continuation of the season so far. Merritt has three straight losses to athletes besides James, a situation that hasn't happened in years, while James has posted three dominant wins in as many starts.
But we may have a new high-level war, this time in the triple jump. On Friday in Doha, World and Olympic champion Christian Taylor put up his first PR in four years and still lost. A 21-year-old Cuban phenom named Pedro Pablo Pichardo went to #3 on the all-time world list when he pipped Taylor by 2 centimeters for the win. Taylor himself is only 24 years old and triple jumpers tend to peak in their late 20s, so this could be the beginning of a beautiful rivalry.
4. Stowers is the real deal.
First-year pro hurdler Jasmin Stowers won at the Drake Relays four weeks ago with 12.40, the fastest time ever run before the month of June. She broke that record the following week in Kingston, and then broke it again in Doha on Friday. Here is the all-time list in the women's hurdles in the 20-some-odd years since "doping control" became a phrase with any meaning:
12.26 Brianna Rollins USA (6/22/13)
12.28 Sally Pearson AUS (9/3/11)
12.33 Gail Devers USA (7/23/00)
12.35 Jasmin Stowers USA (5/15/15)
12.37 Joanna Hayes USA (8/24/04)
12.37 Dawn Harper-Nelson USA (8/7/12)
12.42 Anjanette Kirkland USA (8/11/01)
The hurdles is a rhythm and skill event in which regular competition usually leads to improvement. Note that Rollins and Devers ran their PRs at the US Championships and Olympic Trials, while all of the others ran theirs at a Worlds or Olympics. Put all of that together and we should expect Stowers to get even faster yet. Anything can happen in the hurdles—just ask Devers or Lolo Jones—and just two years later Rollins is just a shell of her former self. But as of right now, Stowers is not only by far the best hurdler in the world, she's the world's best woman in any event.
5. The Diamond League website is still awful.
The first five years of the Diamond League subjected fans to possibly the worst website for any major international professional sports tour. It was slow, buggy, hard to navigate, and with a horribly annoying autoplay of the circuit's musical intro every single time you loaded a page.
This year brought a new layout. It's better and quite a bit easier to read and navigate, but its major function is still not functional. The live results are not live. Well, sometimes they are, but mostly it fails in one way or another. At times the live results page simply won't load at all, and at others it takes ten or more minutes after a race is over for the results to come up. And this is a professional sports tour? In 2015? Yikes.