No Comments
Daily News Roundup: Records tonight?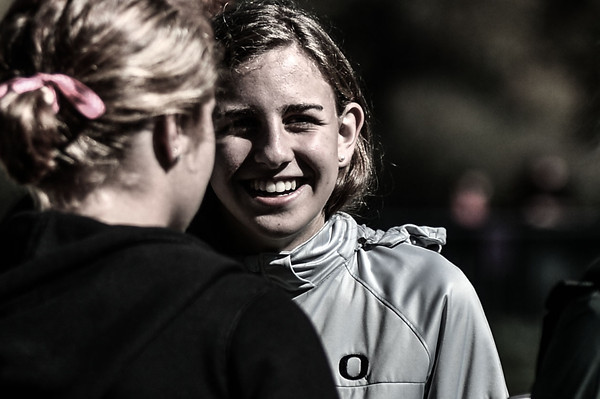 Jesse Squire | On 16, Jan 2014
Tonight, several members of the Nike Oregon Project will be racing at Boston University. They will run in special sections during the BU Multi-Team Meet, a women's 1,000 meters at 7:30pm and a men's 5,000 meters at 7:40pm. You can watch it all on Flotrack (but it ain't cheap to do so).
These are technically races, but in reality they are time trials and more specifically they are record attempts. I'll leave until later whether these are interesting to watch (I say no) and merely examine whether breaking records tonight is realistic.
The women's race has Mary Cain, Treniere Clement, Shannon Rowbury, and Morgan Uceny. Any time Cain runs it gets hyped, and there has been talk of her breaking the American Record in this race. Most realistic observers rate her record chances at zero, and I'll add that there's a good chance she doesn't even win. The other three are great runners and Cain could very easily run well and still finish fourth.
The record in question is 2:34.15 by Jen Toomey in 2004. Toomey was a flash in the pan, running well for only a few years and mostly during the indoor season, but when she was good she was very good. Toomey's PRs are fairly comparable to Cain's, but the IAAF scoring tables rate this 1000 meter record as by far the best time of Toomey's career. It's #8 on the all-time indoor list (and is faster than the notorious Regina Jacobs ever ran).
A more realistic time goal is 2:40.1. That's the World junior indoor record, set in 1982 by the USA's Diana Richberg. It's doable by an athlete who can run 2:02 for 800 and 4:15 for 1500 (or 4:37 for the mile). Cain is probably at that level right now, or a bit better. If she does get it, it will be her first world age-group record.
The men's race has Galen Rupp, Cam Levins and Sam Chelanga. The target here is 13:07.00, the American indoor record set last year by Lopez Lomong. This record is generally considered more reachable because Rupp is a hell of a lot better runner than Cain. I'm not going to say there's anything Rupp can't do and I would not be surprised if he gets it. (Cam Levins probably has the easiest mark, the Canadian indoor record of 13:25.87–provided he finishes and isn't just acting as a rabbit.)
But I like playing devil's advocate and I have a lot to play with here. I mean, how many times in his entire life has Rupp run under the target time of 13:07.00? The answer is just four times. All were in big Diamond League meets; twice last year (in Brussells and Monaco), once in 2012 (the Prefontaine Classic) and once in 2011 (in Birmingham). He didn't win any of them and did't have the responsibility to lead, but at some time tonight he'll have to be in front for several laps.
The fastest Rupp has ever run while winning a 5000 meter race? 13:22.67. Seriously. That will be beaten tonight, but the big question is by how much.
Links
The new House of Run podcast is up! Jason and Kevin discuss the crowded London Marathon field featuring Mo Farah, Wilson Kipsang and Geoffrey Mutai, the record attempts from Mary Cain and Galen Rupp, anti-doping hearings in Jamaica and Garrett Heath's upset win in Scotland.
Pat Price asked ultrarunner Sage Canaday five questions, then cheated and asked a sixth.
News
Runner's World's Morning Report has all of yesterday's news.
Let's Run examines the Nike Oregon Project's record attempts in Boston, and rightly rips Rupp for skipping bona fide competition.
More from Let's Run
Flotrack's Mitch Kastoff plays both sides of the fence and says why Rupp will and won't break the American Record tonight.
More from Flotrack
Earlier today: Russia's Ivan Ukhov high jumped 2.41 meters (7′ 10¾") in Chelyabinsk, the best indoor jump in 24 years and the best ever in January. Remember, this is where a meteor exploded last February…has it created superpowers?
More from the IAAF
Running Times asks eight of the best new pro runners what they would do differently if they were running in college again.
More from Running Times
This is how you know you're a tremendous athlete: a search and rescue team is called for you and they find you can take care of yourself just fine. Paddleboarding in frigid waters and gale-force winds? Carry on, then.
More from CBC News
What to Watch
Boston record attempts, tonight at 7:30 and 7:40 at Flotrack.
Video of the day
Ivan Ukhov's big 2.41m/7′ 10¾" clearance from today.